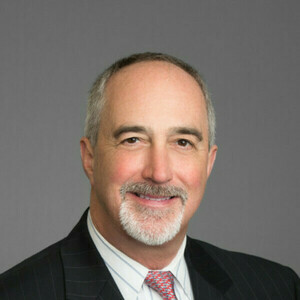 Albert Deaver
Special guest
For over 30 years, Al has focused his efforts on protecting his clients' intellectual property, and defending his clients against intellectual property attacks. Al is an experienced patent, trademark, trade secret and copyright trial lawyer having successfully handled numerous disputes before both judges and juries. Using his pre-law experience as a mechanical engineer and consulting metallurgist, he has a well-earned reputation as a patent and trademark prosecution lawyer.
His professional recognitions include being named a 2021 Super Lawyer in Intellectual Property Litigation (Houston Region), the 2021 Lawyer of the Year, Trademark Law (Houston) by Best Lawyers; the 2020 Lawyer of the Year, Patent Law (Houston) by Best Lawyers, the 2019 Lawyer of the Year, Trademark Law (Houston) by Best Lawyers, and Litigator of the Week for October 20, 2016, by the AmLaw Litigation Daily. Al has been recognized by Best Lawyers each year since 2014 for his expertise and results in Litigation-Intellectual Property and Patents, and in Patent and Trademark Law.
Albert Deaver has been a guest on 1 episode.
September 14th, 2022 | 50 mins 23 secs

In today's episode, we meet Al Deaver, an intellectual property lawyer and Principal at the Houston-based law firm of McAughan Deaver.

Al's undergraduate degree is actually in mechanical engineering and he then paired that with a law degree, making him incredibly proficient with the more technical aspects of intellectual property.

In this episode we talked about some things for exporters to be aware of when dealing with trademarks, copyrights and patents. We also discussed getting patents granted in different markets as well as securing your IP right here in the USA. Our discussion is incredibly useful for anyone considering widening the reach of their products now or in the future. I hope you enjoy the episode.