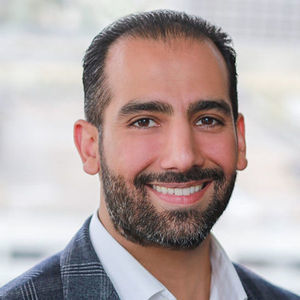 Ali Nasser
Special guest
*Ali Nasser - CEO and Founder. *
Ali dedicates his professional life to helping business owners capture opportunity and minimize complexity. Ali started AltruVista when he realized the traditional sales-based model of financial planning was broken for business owners. Ali developed AltruVista's Wealth with Purpose® planning process which helps align an owner's vision with financial strategies, while integrating their team of professional advisors.
Ali has a degree in Finance from the University of Houston and is a Certified Financial Planner™, Chartered Financial Consultant and an Accredited Estate Planner. Ali sits on the board of directors for the Houston Estate & Financial Forum and has been named to Houston Business Journal's 40 Under 40.
Ali is the author of The Business Owner's Dilemma™.
Ali Nasser has been a guest on 2 episodes.
February 22nd, 2022 | 47 mins 3 secs

Ali, you may remember, has a hugely successful wealth management firm based in Houston, but he is back as a guest because he's just released his new book, The Business Owner's Dilemma looking at the 3 dilemmas we face as business owners.

It's a great conversation talking about the book, why he wrote it, how he sees it as more of a ROLE (return on life experience) project rather than an ROI project, and why entrepreneurs are fundamentally different from non-entrepreneurs when it comes to wealth and legacy planning.

One of the book's biggest takeaways is to achieve clarity and a path toward planning and capturing your life's work, so I highly recommend checking out Ali's book at www.alinasser.com.

March 10th, 2020 | 59 mins 33 secs

Today on the IC-DISC Show, we're talking with Ali Nasser, who owns a unique, wealth management firm called AltruVista based in Houston, Texas. AltruVista focuses almost exclusively on business owners and helps with the unique challenges business owners face.