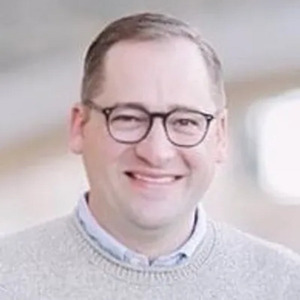 Dave Manges
Special guest
Founder and President - Reinsman Consulting
Dave has over 20 years of experience in indirect tax, HR, advisory consulting, and operations, leading teams to support small, mid-size and large enterprise companies across several industries, with a focus on both strategy and implementation/execution of programs.
Most recently, Dave was a member of a Big 4 National Tax Practice. He served in a leadership capacity for COVID-related stimulus programs, with a focus on the Employee Retention Credit for both small and large employers.
In addition, he was a client service leader for various other indirect tax matters, with a focus on employment and people. He has supported clients across a variety of industries, with a concentration in COVID-19 relief, Affordable Care Act compliance, employment/payroll tax matters, and other employment related tax credits.
Dave has also served in leadership and execution roles at a Fortune 50 technology company and in Big 4 management and strategy consulting.
Dave received his BA from the University of Delaware, his MBA from Southern Methodist University with a concentration in Finance and Accounting, and also attended the Yale University Executive School of Management.
He sits on the Alumni Board of Directors at Southern Methodist University's Cox School of Business, is a member of the SMU Cox School of Business Associate Board, and is a past board member of Ten for 10, Water for Africa.
Dave Manges has been a guest on 1 episode.
February 1st, 2022 | 52 mins 9 secs

Today on the IC-DISC Show, we're talking with Dave Manges, Founder and President of Reinsman Consulting, a specialty consulting firm based in Dallas, Texas, helping small and medium-size businesses navigate the complexities of the Employee Retention Credit and other COVID-19 stimulus programs.

Dave has an interesting story. He was on a partnership track at a big four accounting firm, but when the various COVID relief packages came into effect, he saw an opportunity to focus on helping the small and medium market. His employer was focused on the higher-end, larger firm market, so Dave took the chance and launched his firm to support this group. He hasn't looked back since.

He has a real passion for helping business owners, thriving on doing a great job for them, and this episode has some great insights into the tax credits and stimulus packages that are available and how his diverse background contributes to his ongoing success.