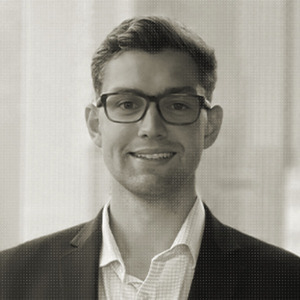 Hayden Kelly
Special guest
Hayden is Senior Director, Investor Relations at Chicago Atlantic with a background in capital raising and investor relations. Before joining Chicago Atlantic, Hayden spent 2 years working in the orthopedic space. While getting his bachelor's degree he worked with Novo Nordisk. Following graduation, he was one of five partners responsible for growing and maintaining a $14.5M orthopedic sales territory for Stryker Orthopedics in Brooklyn, NY. Hayden's primary responsibilities as Senior Director include developing new client relationships and strengthening the existing client base at the firm. Currently, Hayden manages investor relations while covering RIAs, family offices and institutions for Chicago Atlantic's private fund. He is currently enrolled at the University of Chicago.
BS in Agriculture and Natural Resources – Marketing and Management, University of Delaware.
Hayden Kelly has been a guest on 1 episode.
June 28th, 2023 | 36 mins 57 secs

In today's episode of the IC-Disc podcast, I have a great guest today, Hayden Kelly from Chicago. He is with Chicago Atlantic and they have a really interesting cannabis fund for accredited investors.

They've identified a market inefficiency because endowments, institutions, and non-profits are usually prohibited from investing in cannabis. Additionally, these cannabis companies are typically not bankable for traditional debt. So Chicago Atlantic has a really interesting debt model for accredited investors, with great collateral coverage and attractive loan-to-value ratios.

Hayden is a really interesting guy, and even if you're not investing, he has a really interesting update on the state of the cannabis business, especially east of the Mississippi. In fact, Hayden shares some background on cannabis legalization history and why states east of the Mississippi are more financially attractive. I hope you enjoy the episode.