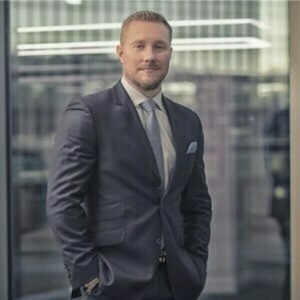 John McDonough
Special guest
For more than 20 years, John M. McDonough has been helping his clients maximize and strengthen their financial wellbeing.
John is one of the original four Managing Directors to take Cool Springs Financial's Prestige Strategy to market focusing on business, estate planning and retirement solutions that utilize specialty financing.
In his business planning practice, John helps business owners, executives, and key employees with strategies for executive compensation, employee retention, bonus structures, etc., all designed with little to no cost to the company and little to no tax to the employee. John's experience with Cool Springs and his ability to structure designs uniquely to fit the clients needs has made him a highly sought after resource for the rest of the industry.
John has spoken at national meetings as a product matter expert, has served in an advisory role, and has served on the board of directors of several national organizations.
John married his high school sweetheart, and the two are proud parents of beautiful daughters. He is passionate about his faith, family, and friends. In his spare time, when John isn't golfing, he is helping those in need through philanthropic initiatives he and his wife believe in deeply.
John McDonough has been a guest on 1 episode.
August 25th, 2021 | 1 hr 3 mins

Today on the IC-DISC Show, we're talking with John McDonough, a Financed Insurance Specialist based in Houston.

John works with ultra high-net-worth families and C-suite executives to create innovative insurance solutions, and this is a very interesting episode because we had the opportunity to talk about his services and the challenge of helping people understand these new ideas.

He has a detailed understanding of the leverage that premium finance life insurance can provide to the ultra-wealthy for estate tax liquidity, and to companies for executive retention in the C-suite, and this really was one of the most interesting calls I've had in a long time.