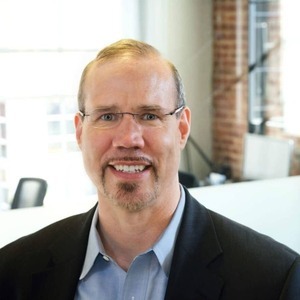 Kirk McLaren
Special guest
Kirk W. McLaren is the CEO of Foresight CFO and a graduate studies lecturer at Georgetown University School of Continuing Studies in Washington, DC. He served in the Army as a behavioral scientist, and he and his wife, Nayarit, have two sons who became Army officers by way of West Point Military Academy.
Kirk started in business as a revenue assurance manager. Inspired by the teamwork and emphasis on continuous learning he saw in the military and his love for making authentic connections with people, Kirk embarked on a career of helping privately owned businesses make bold moves to grow and profit. He founded Foresight CFO to develop selected financial talent into Growth CFOs who work side by side with CEOs across the full journey from foundation to succession options
Kirk McLaren has been a guest on 1 episode.
September 22nd, 2023 | 36 mins 3 secs

In today's illuminating episode, listen in as I chat with Kirk McLaren, founder of Foresight CFO, about thriving in finance and business.

Kirk lifts the veil on the strategic growth CFO role beyond tasks. Discover pivotal client habits and Kirk's innovative fractional model. An intriguing question prompts Kirk's life-shaping reflections.

Dive into Kirk's book exploring transformational practices. Thought-provoking topics include Tesla's budgeting, lean innovator Joe Justice, and the power of tales. I also share leadership lessons from my CEO collaborations.

Finally, uncover a CFO's higher mission. Kirk illuminates the Growth CFO Certification, empowering professionals as strategic partners. If you seek financial stewardship strategies or a richer purpose, this episode presents a treasury of wisdom for cultivating sustainable growth in your organization and career.