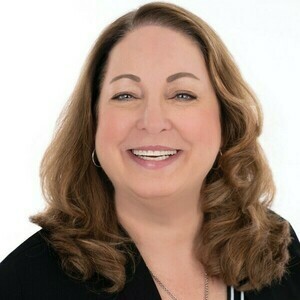 Laura Stees
Special guest
Laura Stees, CPA, is a founding partner of SWC — Southern California's independently owned tax planning and financial strategy advisory firm for small-business owners, real estate investors, and high-net-worth individuals. The driving force behind SWC's brand and operations, Laura advises the firm's clients on several fronts, including tax planning, estates and trusts, investment vehicles, legacy planning, and other net-worth-generating strategies.
A Series 65 (NASAA Uniform Investment Adviser Law) registered advisor, Laura graduated from San Francisco State University's nationally acclaimed Lam Family College of Business and is a member of the American Institute of Certified Public Accountants (AICPA). She has more than three decades of experience in public accounting, business management consulting and financial advisory services, and is a Resident Insurance Producer in the State of California. Under her leadership, SWC has become a model for the boutique approach to accountancy, where knowledge of the ever-changing tax code, the latest technology, and meaningful relationships with clients combine to increase client net worth.
Driven by seeing her clients overcome obstacles to increase their net worth, minimize their tax liabilities, and develop profound peace of mind, Laura is frequently sought as a conference and professional development lecturer on women entrepreneurship, real estate investing, business management, legacy planning, and the impact of tax reform.
Prior to establishing SWC in 2014, Laura worked in a variety of staff and leadership roles within the professional services industry, including as a Certified Public Accountant at Kellogg & Andelson (K&A); a Business Strategist & Partner at Cobb, Stees & Company, LLP, which was acquired by K&A; a staff accountant at Cossolias & Company; and as a financial analyst assigned to foreign operations in Monster Cable's San Francisco office.
An active member of Rotary International and the Escondido Rotary Club, where she volunteers as the Youth Services Director, Laura serves on Thompson Reuters Onvio Advisory Board and enjoys mentoring early-stage women entrepreneurs and others who have a passion for setting up, managing, and selling self-sustaining businesses and enterprises.
Laura Stees has been a guest on 1 episode.
August 17th, 2022 | 46 mins 51 secs

Today's guest is Laura Stees, a CPA, business strategist, and partner at Stees, Walker & Company LLP in San Diego, California.
Laura has a really unique tax practice where she really focuses more on planning and implementation rather than compliance. Her firm does the compliance, but in her experience, it's the planning and maybe even more importantly, the implementation of the planning in which there's a big gap in the marketplace.
And we had a really interesting conversation around the things her firm does that differentiate it from other firms and their hyper focus on planning and implementation.

There are a lot of great takeaways here, and anyone with an interest in business will gain a lot from taking a listen.