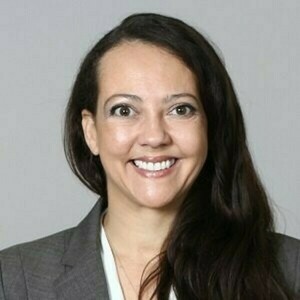 Lucy Petry
Special guest
Lucy Petry started Petry Law Firm, PLLC, not for profit or notoriety, but because she has a real desire to help individuals and businesses with their legal needs. Lucy has years of experience in the business world, as well as with the IRS thanks to her time working with the IRS Volunteer Income Tax Assistance program (VITA). Lucy is the VITA program site manager for both the University of Saint Thomas and South Texas College of Law and has personally supervised and prepared over 15,000 tax returns, which makes her well-equipped to handle your business and IRS issues. She has now worked for VITA for more than 19 years.
In addition to the VITA program, Lucy has experience in both industry and public accounting, managing and consulting for businesses, assisting taxpayers from tax preparation to representation before the Tax Court, and representing clients at the federal, state, and local levels. Prior to becoming an attorney Lucy managed her CPA practice and worked as a Controller and Accounting Manager for public and International manufacturing companies.
Lucy earned her MBA from the University of St. Thomas in Houston, followed by her JD from the South Texas College of Law Houston. While at South Texas, she earned the University and Texas State Bar Pro Bono Honors award. She was also the President of the Tax Law Society and a member of the Board of Advocates. She then went on to become an Adjunct Tax Clinic Professor at South Texas.
In addition to her professional accomplishments, Lucy is an advanced diver and a pilot. She is fluent in Spanish and Portuguese and enjoys seeing and learning about the world, having traveled to more than 50 countries and has lived abroad. She currently lives in Houston with her two rescue dogs, Elsa and Keyser.
Her accumulated experience as an attorney, business owner, CPA, and manager of a non-profit has fueled Lucy's desire to help those in need and provide a holistic approach to business problems. For patient, compassionate guidance throughout your legal case, contact the Petry Law Firm, PLLC today. We look forward to working with you.
Lucy Petry has been a guest on 1 episode.
July 15th, 2022 | 39 mins 58 secs

In today's episode of the IC-DISC Show, we have the pleasure of talking to Lucy Petry, an accomplished tax professional and attorney who recently received her LLM in taxation. She has also been a professor for accounting classes at the University of St. Thomas and law classes at the South Texas College of Law.

In this show, we talk about a significant upcoming tax law change that will have substantial reporting requirements for every business owner with a legal entity, as well as the company's shareholders.

Lucy also delved deeper into some other parts of the tax code that are helpful for individuals to be aware of, but the average person may not know.

It's up right now at www.IC-DISCshow.com/034.