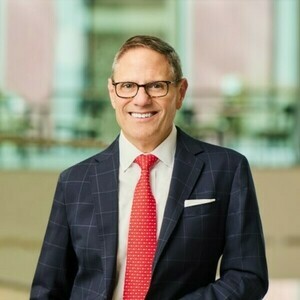 Marvin Blum
Special guest
Marvin E. Blum, J.D., C.P.A., Founder and Managing Partner of The Blum Firm, P.C., received his J.D. from the University of Texas School of Law graduating 2nd in his class and his B.B.A. in Accounting from the University of Texas at Austin graduating 1st in his class. Marvin is board certified in Estate Planning and Probate Law.
New York's Worth magazine named Marvin to their prestigious list of "Nation's Top 100 Attorneys." He has been quoted by The Wall Street Journal and The New York Times for his expertise on the estate tax and income tax. Marvin twice had the honor of asking questions to Warren Buffett at Berkshire-Hathaway Annual Meetings, attracting international media attention. The Fort Worth Business Press honored him as a "Power Attorney." He was selected by his peers for inclusion in The Best Lawyers in America. Thomson Reuters has included Marvin in their list of Top 100 Super Lawyers for the State of Texas, and Fort Worth, Texas magazine has consistently recognized him as one of Tarrant County's Top Attorneys in Tax Law and in Probate, Estates and Trusts.
Marvin was President of the Board of Trustees of Trinity Valley School from 1998-2003 and was awarded an Honorary Lifetime Membership to the Board of Trustees in 2007. He serves as Treasurer of the Texas Cultural Trust and Presiding Chair of the Multicultural Alliance. He previously served as Treasurer of the Fort Worth Symphony Orchestra for 42 years.
Marvin Blum has been a guest on 1 episode.
May 24th, 2023 | 59 mins 42 secs

In today's episode of the IC-DISC podcast, I had the pleasure of speaking with Marvin Blum, one of the top estate-planning attorneys in the country. Marvin shares his unique approach to estate-planning that focuses on the head and the heart of the matter.

Listen in as Marvin and I discuss the current state of estate planning and the unique opportunity presented by today's (historically) large estate-tax exemption.

We explore the concept of 'Use it or Lose it' and how various trusts can be used to maintain access, control, and flexibility while avoiding potential pitfalls. We also touch on the impact of wealth, inflation, and the political climate on estate planning tools and the importance of preparing heirs to receive their inheritance.

Finally, we also delve into the challenges that family businesses face when estate planning is neglected, and the power of philanthropy to keep a family connected. Marvin's insights and expertise make this episode a must-listen for anyone interested in estate planning, wealth management, and leaving a lasting legacy.