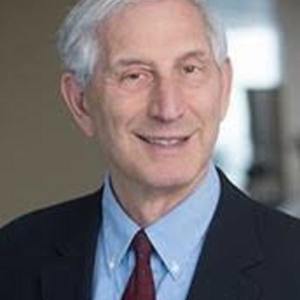 Neal Block
Special guest
As Senior Counsel at Baker & McKenzie LLP's Chicago office, Neal J. Block represented US clients on a broad range of domestic and international tax issues for more than 40 years. He was listed as an Illinois' Superlawyer since 2008, and has been consistently named a leading Illinois attorney by the Law Bulletin since 1997. Mr. Block is formerly chairman of the Chicago Bar Association's Committee on Taxation, and adjunct tax professor in the Masters in Tax Law program at Chicago Kent School of Law.
Focusing primarily on US tax planning and litigation, Mr. Block advised companies on local and multijurisdictional tax issues. He was a leading practitioner in the DISC area, in both planning and litigation. He also speaks regularly in various seminars sponsored by CITE and AICPA. Mr. Block frequently contributed articles to Baker & McKenzie Publications, CITE, the Global Tax Advisory and Tax Notes and has published a book for Commerce Clearing House on Extraterritorial Income Exclusion, FSCs and DISCs. He has also testified before the US Congress as expert witness in DISC/FSC area.
Neal Block has been a guest on 2 episodes.
January 28th, 2020 | 1 hr 1 min

Today we have a very special episode of the IC-DICS Show. We're talking with Neal Block and David Berek of Baker McKenzie, on the day before Neal's last day as he retires after 50 years with the firm, with David taking over as Neal's successor.

September 4th, 2019 | 1 hr 4 mins

Today on the IC-DISC Show I am really excited to have the opportunity to interview Neal Block of Baker & McKenzie. Neal is referred to as the godfather of the IC-DISC. He has been doing IC-DISC work since its inception in 1971, and he really has...